Universal Studios Florida announced today that Jimmy Neutron's Nicktoon Blast has begun it's fade into park history with the park beginning a temporary closure of the ride in just a few weeks on April 1, 2011. While the 'temporary' closure has no official end date, the ride will run strictly for limited periods during the Spring and Summer months. The ride will officially close forever on August 18, 2011.
The motion simulator attraction took guests on a journey with popular Nickelodeon boy genius, Jimmy Neutron. From here guests would take off and explore the world of 'Nickelodeon Studios' and crash through the worlds of Rugrats, The Fairly Odd Parents, and Spongebob. After an encounter with some mischevious Green Aliens, riders would rush back to the studios only to be saved by the nerdy Carl.  With several of the attractions featured on the ride no longer even being aired, it makes sense for the ride's closure.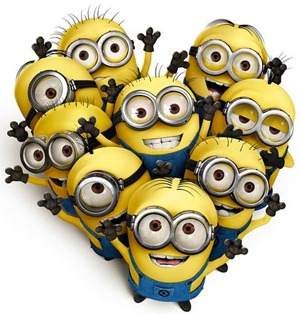 Rumored to be the Jimmy Neutron's replacement is the evil scientist and cute minions of Despicable Me. Proving to be one of the most successful animated movies ever produced by Universal Studios, several sources alledge that the park already is in the middle of producing a new movie based attraction based on Despicable Me set to open in time for the the movie's sequel in time for the movies sequel set to hit theaters in 2013.  Considering that the movie grossed well over $500 million, I think its only a matter of time before these yellow little creatures are greeting Universal Studios park goers.
Leave a comment with your Park Thoughts below!