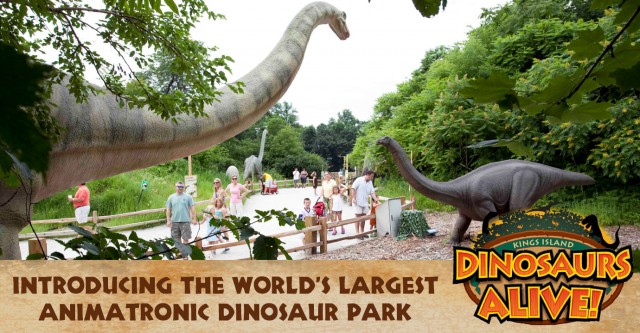 Kings Island announced yet another new addition in 2011 in addition to their upcoming Windseeker swinging attraction. Dinosaurs Alive! at Kings Island will debut as the "world's largest animatronic Dinosaur park". Featuring over 60 life like dinosaurs, the new 12.5 acre addition will bring guests back millions of years and into the age of the dinos.
Among the 60 creatures will be the world's large animatronic dinosaur, the Ryang Yellow River Dinosaur. At 30 feet high, 72 feet long, and 12 feet high, this monster towers over the rest of the reptile creatures. The new addition will bring together science, technology, and entertainment.
While this isn't a massive addition, it's certainly nice to see parks doing smaller walk through area type attractions such as this and the various Snoopy nighttime shows.  If done right, this could be the best family spot in the park.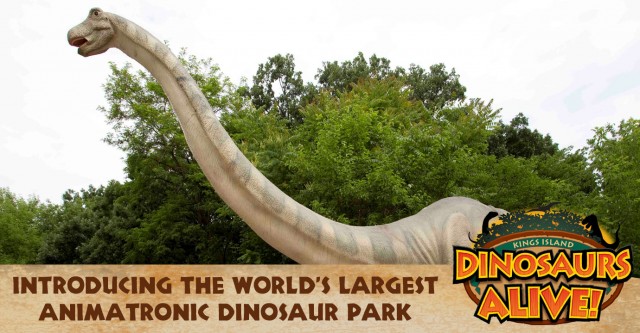 Check out the Dinosaurs Alive! website for more details