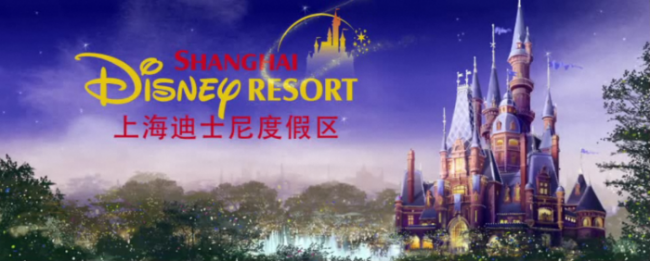 Shanghai Disneyland is official! Disney has officially broken ground on their latest vacation destination, Shanghai Disney Resort. Shanghai Disney Resort marks the first time Disney has ventured into the main land China, and with a new audience will bring a distinct new park with Disney executive describing the park as "authentically Disney, yet distinctly Chinese."
With a predicted 2015/2016 opening, Shanghai Disney Resort will open on a 963 acre site and will include one theme park (Shanghai Disneyland), two themed hotels, a shopping district (i.e. Downtown Disney), recreational facilities, a lake, and adequate transportation to all of the resort's offerings.
Shanghai Disneyland will be custom tailored for the Chinese audience.  The most dramatic new change is the removal of Main Street U.S.A.  The press release describes the new entrance area:
A beautiful, 11 acre (46,130 square meter) green space at the center of the theme park will differentiate Shanghai Disneyland and reinforce the themes of sustainability and nature that will be integrated throughout the park. The space will also be a place where friends and family can enjoy local cultural celebrations and customs together.
With the idea of a turn of the century middle town of America have no significance towards the Chinese, the new entrance area will be a dramatic change from anything we have seen from another Magic Kingdom style park.  In one piece of concept art, it appears that Dumbo and the Mad Hatter Tea Party are located infront of the castle in this new grassy entrance area.
At the center of Shanghai Disneyland will be Storybook Castle. This will be the largest of all the Disney castles, and is also being described as the most versatile; the castle will include dining offerings, entertainment locations, and other interactive elements making it one of the most distinct elements. Visually, the Imagineers are clearly trying to hide the final design of the castle but some concept indicate a larger scale version of Cinderella's castle while others indicate a castle that echoes Rapunzel's castle.  No doubt that this decision is being made to prevent other Chinese parks from creating knock-offs of the castle prior to Disney's opening.
Tom Staggs, Chairman of Walt Disney Parks & Resorts, says that this is a "defining moment in our company's history", and it most certainly is.  In 1992, Disneyland Paris was introduced at EuroDisney Resort and while the park proved to be the most beautiful and "fully grown" of all the Magic Kingdom park's around the world, the company built six hotels to serve one theme park. The result was a financial mess that still affects the park today. In 2005, Hong Kong Disneyland opened up with just four lands and hardly any major attractions.  Hong Kong Disneyland continues to under perform when compared to it's sister resorts.
If done correctly, one spectacular theme park, two right sized hotels, and a shopping district could make Shanghai Disney Resort one of the greatest starts for a new Disney resort in recent history.   It is too early to make predictions on if the resort will be successful or not with very little information being given out.
Shanghai Disneyland also brings many questions as to what will be included:
Will the park follow the typical hub and spoke style layout?
Will this be the first Disney park to include a Marvel Super Hero attraction or possibly land?
Will the park maintain the concepts of Tomorrowland, Frontierland, Fantasyland, and Adventureland, or will those two also be changed?
Will Disney add any elements of Chinese mythologies to the park?
This and so many more questions are being asked by Disney fans across the world.
Shanghai Disney Resort is set to open by 2016, in 5 years. Will you be there for opening day?