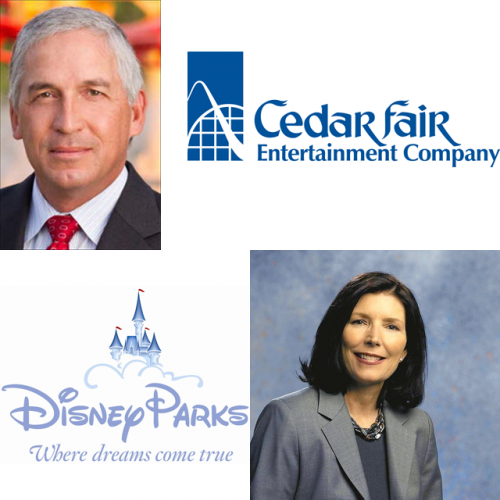 In the past month or so, the amusement industry has seen some big changes in who is running theme parks.  Parks which continue to power through these tough economic times have turned to a variety of people to help steer the parks in the right direction, and these new management decisions are reflective in the perspective and ideologies the company's have for their future. Let's take a look…
Cedar Fair named Matt Ouimet as new CEO, replacing  Dick Kinzel as head of the company.  Ouimet has a history with theme parks most notably a successful career at Disneyland as resort president.  He oversaw the 50th Anniversary Celebration which is often titled as one of the greatest periods of Disneyland in the last decade.  So far, Ouimet has been spotted at nearly every Cedar Fair park and he has declared progress while retaining park history.  A welcomed CEO indeed.
Disney named Meg Crofton as president of operations in the U.S. and France, unlike her former Disney comrade, Crofton's time at Walt Disney World as president has been marred by poor maintenance, lack of new additions, and overall decline in quality.  She is very unpopular among fan sites and many question what effect she will have on Disneyland and Disneyland Paris since they are now under her control.
What does this mean for the future? Honestly, I don't see either causing major changes to the park.  The more notable progress/change will be in Cedar Fair with Ouimet as he is in charge, while Crofton still has superior Tom Staggs overlooking her.  Many fan sites have claimed that Crofton could spell doom and demise for Disneyland, however I truly see minimal to no effects under her rule.  Neither will have total control, but both will have some power.  In short, the effects that will come will take long periods of time before anyone can notice and will be minimal at that.
Of course, these are all my predictions.  What do you think of these management changes? Leave a comment with your Park Thoughts below.