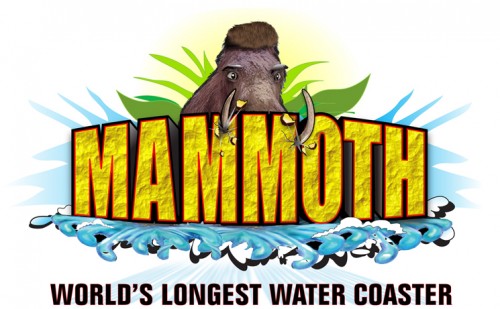 Since it's opening in 2010, Wildebeest instantly became the park's most popular attraction drawing huge lines even in the smallest of crowds.  Built by ProSlide Technology Inc,Wildebeest used "HydroMAGNETIC" technology where magnetic pull propelled riders up hill before gravity brought them back down.  In 2012, Splashin' Safari and ProSlide will blow riders away yet again with Mammoth, the world's longest water coaster.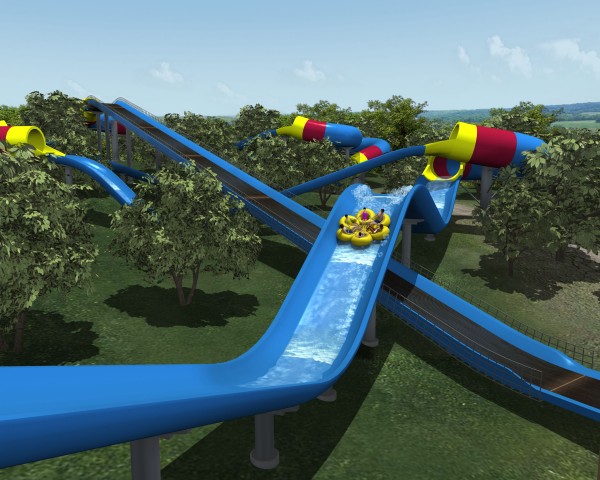 Displacing the title from its neighboring water slide Wildebeest, Mammoth's 1,763 feet of track (1/3 of a mile) will make it the longest water coaster on the planet.  Beginning with a 53 foot first drop at a 45 degree angle, the ride will then go into 5 more additional drops before returning to the unload platform.  Costing an estimated $9 million, Mammoth is the park's single most expensive addition in the park's history.
Mammoth will also be the first water coaster of it's kinda to feature 10, 6-person, inward facing rafts.  The large rafts and the long track will no doubt make this a people-eating water ride.  Mammoth with occupy 3 acres of land, be located adjacent to Wildebeest, and will feature ground level boarding.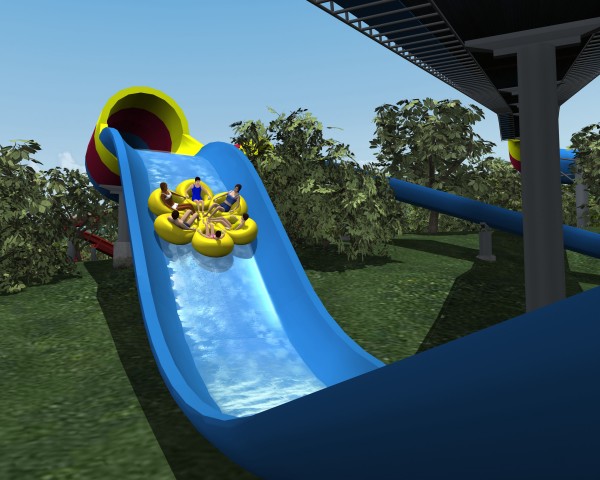 Initial 2012 Thoughts: 
Mammoth to be quite honest, feels a bit uninspired appearing to be a rehash of what is the best water slide on the planet.  And while enthusiast may be nit-picky with details like that, there is no doubt this will be a winner.  I don't believe Holiday World expects this to be better than the Wildebeest, but rather add capacity to the thriving water park and improve overall guest experience.
[yframe url='http://www.youtube.com/watch?v=7ksNclHM9hE']
What do you think of Mammoth?  Leave a comment with your Park Thoughts.