UPDATE: The sale of the park was cancelled on December 6 by JMA Ventures. The park will remain under Cedar Fair and Cedar Fair's new CEO Matt Ouimet has said he's committed to making CGA a better park. A sign of this is the approval of the long-awaited Great Coasters International wooden coaster. Construction should begin later this year with an opening sometime in 2013.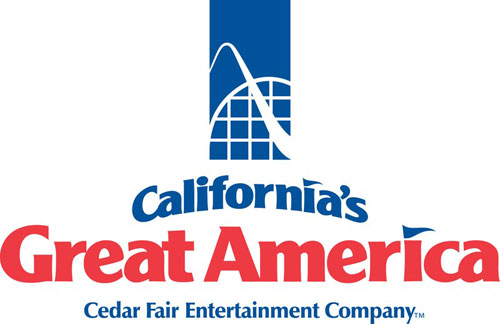 Cedar Fair has sold California's Great America to JMA Ventures.  Although the park continued to have rising numbers over the past few seasons, the news comes as no surprise to many. Cedar Fair, who received the park in a package by-out deal of the Paramount Parks in 2006, has had difficulty developing park due to set-backs from the planned 49ers stadium to be built in Great America's over-flow lot.  JMA Ventures, who is involved with the 49ers stadium, has a history of operating ski resorts, and another tourist destinations, however has no theme park experience.  California's Great America was sold for $70 million.
From Cedar Fair's press release:
"Our decision to divest of our California's Great America park was not an easy one," said Dick Kinzel, Cedar Fair's chief executive officer. "This is a quality park that has terrific employees and serves a strong market.  That being said, as part of our regular comprehensive review of our portfolio of parks, we determined that divesting a smaller park like California's Great America at an attractive market value created a compelling business opportunity that we couldn't pass up.  Among other things, it provides us the opportunity to immediately de-lever our balance sheet resulting in additional financial flexibility for growth and unitholder value creation in the future. California's Great America and its employees have always demonstrated tremendous capability in providing its customers with the highest level of family entertainment in the northern California region.  I'm confident the park and its employees will continue to thrive under the ownership of JMA."

"As we look toward 2012, we are building significant momentum for Cedar Fair to deliver consistent and meaningful distributions to our unitholders," said Matt Ouimet, Cedar Fair's president. "At the same time, we remain committed to driving top-line growth through a combination of new rides and attractions, marketing initiatives and related strategic expansion around our entire portfolio of premier entertainment venues. The divestiture of California's Great America will provide us with additional financial flexibility earlier than anticipated to achieve these goals and maintain Cedar Fair's position as one of the most attractive growth and yield stories in the leisure and hospitality industry."

The transaction, which is subject to approval by the City of Santa Clara and customary closing conditions, is expected to close in the fourth quarter of 2011. Cash proceeds received at closing are expected to be applied to the Company's senior secured debt under the terms of the Company's credit agreement.  A Form 8-K with the material terms of the definitive agreement will be filed with the Securities and Exchange Commission by the end of day Tuesday.
Cedar Fair does seem to imply that JMA Ventures plans to continue operations of the park.  However, if I could guess, the park will not be open for more than 1-3 seasons, just enough time to bull doze the park for a parking lot when the stadium opens in a few years.
Definitely a dramatic turn for my home park. Stay tuned for more….