Many people have been questioning about the recent removal of Laser at Dorney Park in Allentown, Pennsylvania. The good news is, I got the answer of where it has been moved!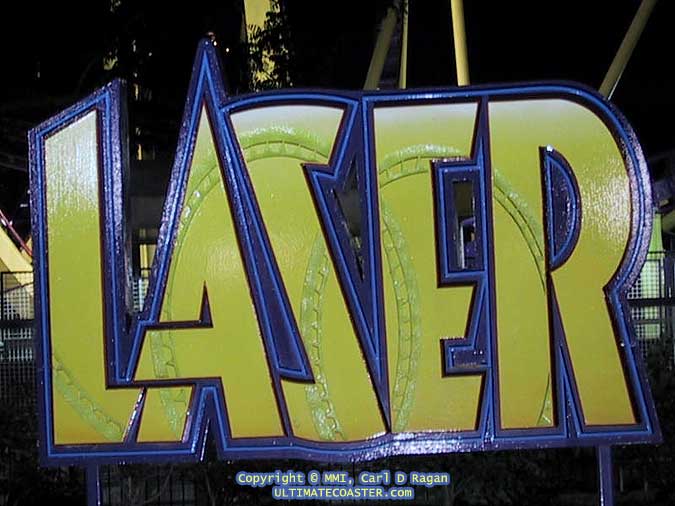 Laser was a classic Schwarzkopf looper built at Dorney Park in 1986. Its original name being Colossus with a red tracked white support color scheme. No one knows when the Purple and vibrant blue make over was made, but it sure made the coaster a lot more appealing!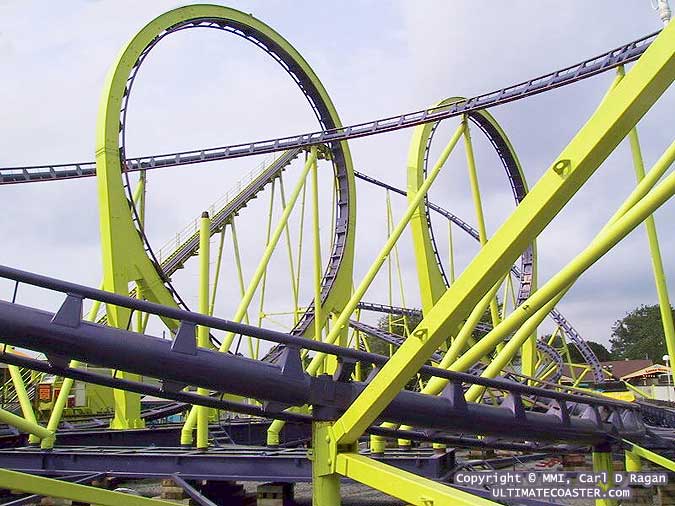 Laser had a pretty normal, non-unique layout. There were some clones like this built around the world, but this one oh so happened to be in this post. It goes to a top speed of 52 mph and then goes through two vertical loops. The reast is a mixture of turns and figure-eight twist and all that good stuff. This coaster reads classic Schwarzkopf to me, the restraint system was only lap bars, which is what Schwarzkopf is known for.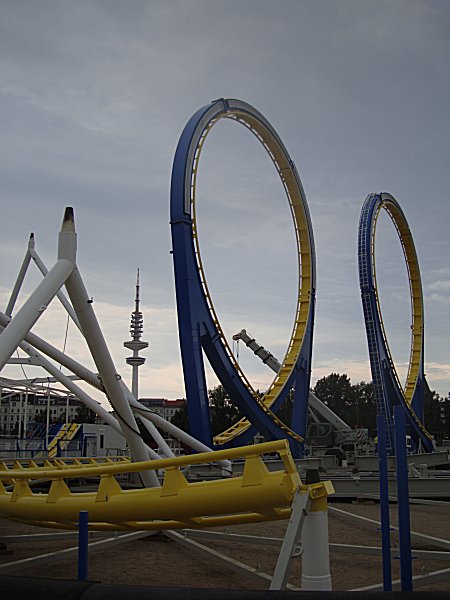 Maybe people wondered where this coaster will/have gone. From what I know so far, it is being used at a fair in Hamburg, Germany! It has been repainted with a yellow track blue and white support scheme. I have not gotten a chance to find out the name, it probably still is in question. But, there you have it! Now you know where Laser mades is journey.
What do you think of the coaster? Would you want to ride it? Leave it with your comment below along with your park thoughts. Thanks for reading!