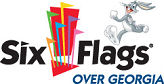 Rivers outside of Six Flags Over Georgia have risen and have flooded Six Flags over Georgia in Austell, Georgia Monday. Half the park remains underwater and plans on opening Saturday, a week before the Fright Fest season starts.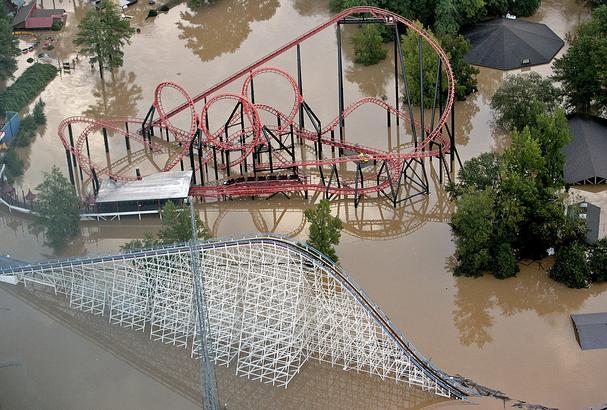 Great American Scream Machine remains under water after Monday's flood. If this part of the park is still under water, it will remain blocked off on Saturdays opening.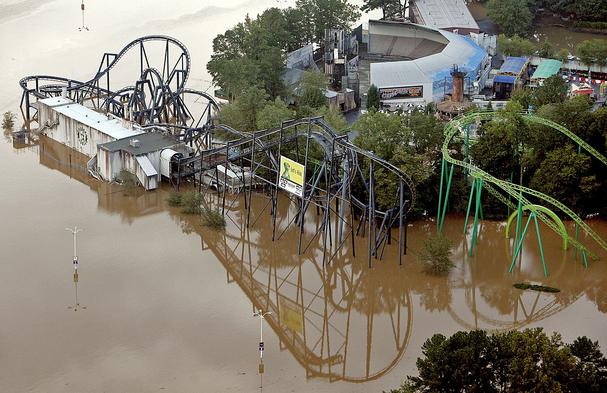 Batman remains towering over the water, but won't open from the queue still being under water. The parking lot also pictured above has been flooded. But luckily, Six Flags Over Georgia has one more parking lot on the other side of the park. Note: The parking lot lights only stand over the water.
UPDATE: A birds eye video of the park can now be found on YouTube:
[youtube]fpBamX0TAbs[/youtube]
What do you think about this recent flood? Let us know in your park thoughts and comments below! Thanks for reading!