Vertical Velocity has and had lots of rumors going around that the holding brake will come back. This happened first when the holding brake slowly started stopping early 2008. Once out of every couple rides, it would use the holding brake, but the next couple, it would not.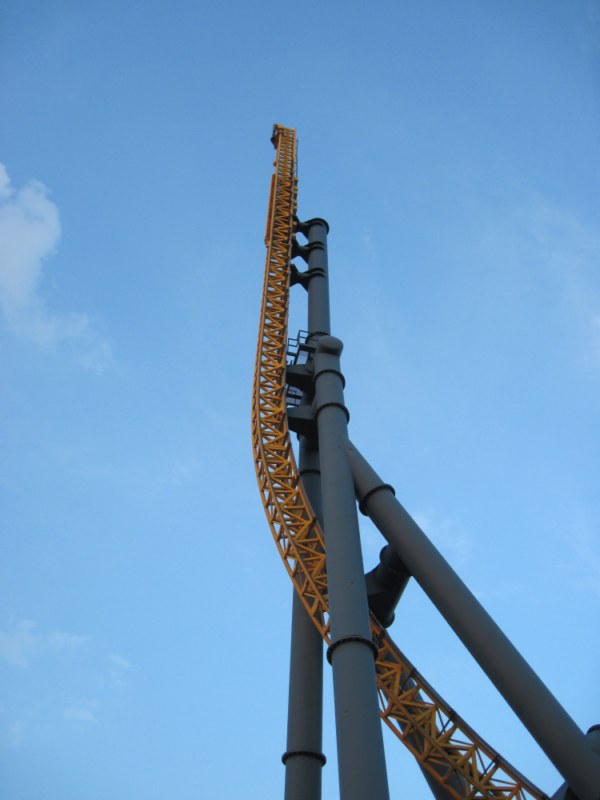 Well, Six Flags Great America has confirmed that they are bring back the holding brake. For those of you people that don't know, the holding brake is a part of the ride where the cart gets held up on the vertical spike for about a second before being released down. It gets held when it goes up the spike the second time. The feeling when you get held down, 180 feet above the ground, seeing your reflection in water, sure it a neat experience. From the path, you see everyone's feet drop when they get held, it is a visual experience too!
What you think of Vertical Velocity? Excited for the holding brake? Leave a comment below along with your Park Thoughts.