A bit of interesting news has come out of the IAPPA Expo this week, it looks like the second Déjà Vu has finally been sold and will be headed to Brazil in the near future.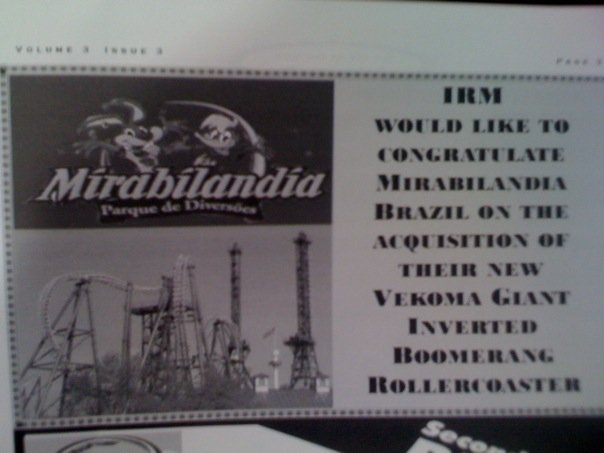 The ride has been sold to Mirabilandia, a small park in Pernambuco, Brazil that currently consists of 4 other, fairly small roller coasters. They just announced that they bought Six Flags Over Georgia's Giant Inverted Vekoma Boomerang, and it will become the 5th roller coaster in the park. Déjà Vu  is a fairly large coaster, standing 165 ft. tall, and can travel up to speed of 65 mph. The last known price listing of the ride was half a million dollars, $500,000, in late 2008.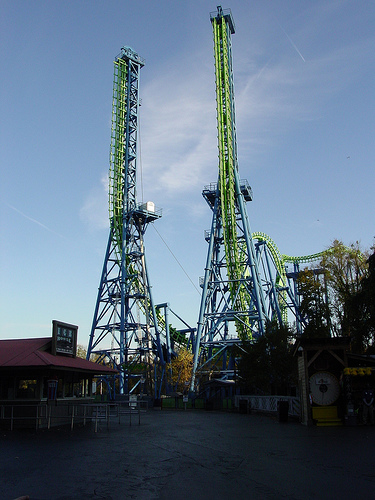 Six Flags Over Georgia's version was considered the worst out of three, the others being Deja 'Vu at Six Flags Magic Mountain and Six Flags Great America. It had the most downtime and was being sold for a cheaper price than its brother, but received no buyers for 2 years. Six Flags Great America's Deja 'Vu was sold to Silverwood, a theme park in Idaho. They refurbished the ride and now it operates as if it was an all new roller coaster. If all goes well, Brazil will have quite a present in store for them.
Do you think Mirabilandia will be a good location for Déjà Vu? Leave your comments and Park Thoughts.