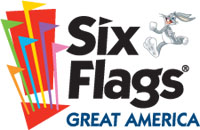 Kiddieland, a small town theme park for families, recently closed. Built 81 years ago, the park was doomed to shut down from the fall in the economy with the rise of the property value. Kiddieland planned on relocating, but that idea fell through. An auction was held to sell of the rides along with everything else that was left of the theme park.
The highest bidder of the day would be Westmount business, who bid $355,000 for Kiddieland's world famous Merry-go-Around. Bumper cars, popcorn stands, and their only roller, were also sold. To many people's surprise, Six Flags Great America is the new owner of the Little Dipper.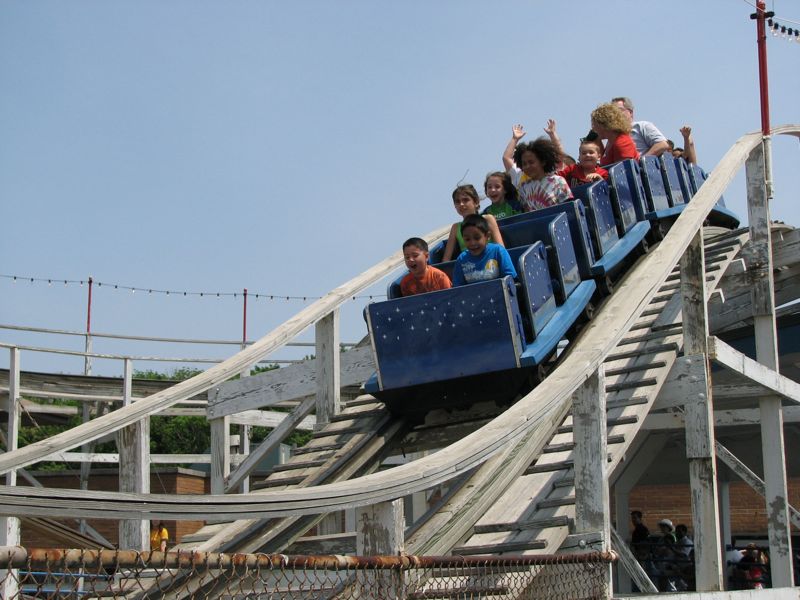 Little Dipper is a wooden roller coaster for families all alike. It was built in the 1950's, Little Dipper was repainted, retracked, and replaced many times in different ways. Six Flags Great America bought the ride. The wooden roller coaster will be added to one of the three kid-oriented areas of the park. This would bring the total kid coaster counter to two!
This is a very smart move. Six Flags Great America saved an Ace Coaster Classic from being firewood. Bought for only $33,000, it saved millions of dollars then adding a new family roller coaster. It may not be as expensive or as thrilling as a GCI, but cutting back on spending does not mean their won't be parks won't add anymore attractions. Six Flags Great America is also adding the "Glow in the Dark Parade" for 2010.
UPDATE (11/25/09): The park has released an official press release announcing that the coaster will indeed be relocated and open for the 2010 season.  They also announced that the ride will still be named "Little Dipper," its definitely great to see they're trying to leave this ride as unchanged as possible.
You can view the press release here.
What do you think of this purchase? Leave a comment below along with your Park Thoughts.