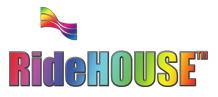 Way back in November, we introduced you to the Happy Magic Watercube, a new indoor water park inside the famous Watercube Aquatic facility for the Beijing Olympics in 2008.  We mentioned that it would be featuring a new kind of structure from the Canadian group ProSlide Technologies.  Well just recently, they announced RideHOUSE, the all new one of a kind play facility going into the Happy Magic Watercube.
The ProSlide RideHOUSE, Ride n' Play facility will feature all of your obligatory water play structure items like canons, buckets, spray guns but ProSlide is taking it to the next level.  RideHOUSE will feature several, massive water slides such as a small version of the popular Tornado slide, and several new creations like Octopus Racer, Fire Slides, and Gang slides.
RideHOUSE will be installed in both the Happy Magic Watercube (China) and Parque Recreativo Pisclago (Columbia). If this new Ride n' Play system ends up being a hit, I think it is safe to assume you can see one of these coming to the American water parks.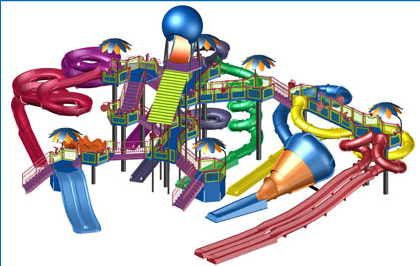 Leave a comment and park thought below!