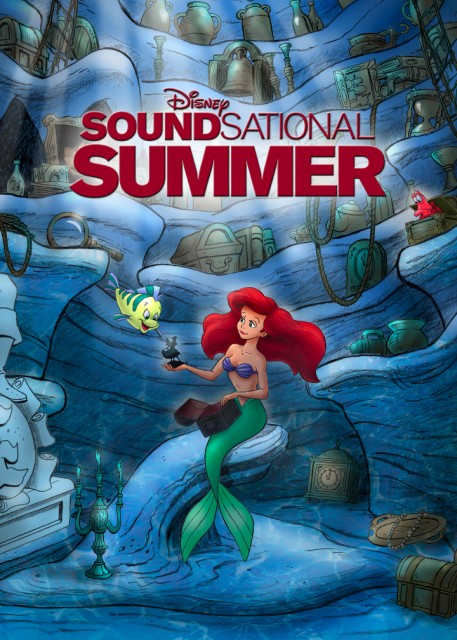 Starting this Friday, June 3, 2011, guests at the Disneyland Resort will be able to experience Soundsational Summer marking the opening summer of 4 different attractions across both parks.  In Disney California Adventure, Little Mermaid and Goofy's Sky School will open to guests for the first time, and across the esplanade in Disneyland, Star Tours and Mickey's Soundsational Parade are both new for 2011.
[yframe url="http://www.youtube.com/watch?v=ICSXfAVG8zI&hd=1″]
The name Soundsational Summer comes from the new for 2011 parade, Mickey's Soundsational.  This new "music celebration", highlights classic Disney movies and their fantastic music, including the Three Caballeros, Tangled, The Princess and the Frog, and many more.  Featuring 92 performers and 9 floats, including a 6-man drum line, the parade greatly triumphs the former Celebrate! A Street Party.  While the parade may not be as grand as the 50th Annversary's Parade of Dreams, or  Hong Kong Disneyland's new Flights of Fantasy, it's great to see a "true" parade back in Disneyland. Video courtesy of Fantasmiceddie24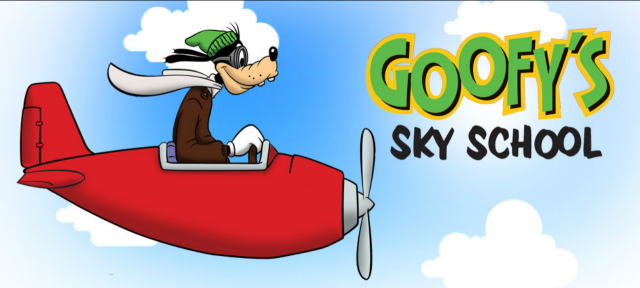 In Disney California Adventure, as part of the $1 billion expansion, the park is reopening the old Mullholland Madness with an entirely new theme and story to match the 1920's time period.  Inspired by the old How to… cartoons, Goofy has converted his chicken farm into a flying academy with riders as the students.  While the ride remains the same aside from a new paintjob and a few props, it's a welcome addition.  Learn to Fly, the Goofy Way!
Adjacent to Sky School, Paradise Gardens will also open up.  The new dining facility will include two restaurants along with an elaborate new seating area with plenty of shade (something the original California Adventure was greatly lacking).  While Disney has said that both of these new additions will open July 1, I suspect that Sky School could open as early as this Friday.
[yframe url="http://www.youtube.com/watch?v=XDmdEPc3zJw"]
Just down the path from Goofy's Sky School and Paradise Gardens is the highly anticipated Little Mermaid's Ariel's Undersea Adventure.  22 years after the movie opened in theaters, this is the first dark ride ever to be based on the classic tale.  Reviews have been a mixed bag, with some saying it is a great addition others deeming it as a weak and disappointing.  I have not watched any videos myself trying to save it all for the magical moment where I ride it myself, but check out this POV during a soft opening from last week. Video courtesy of juliereigoldstein.
[yframe url="http://www.youtube.com/watch?v=MXdSYcKMYmE"]
And arguably the most exciting new addition for Soundsational Summer 2011 is the reopening of Star Tours. Guests will be able to travel to over 6 different planets with 54 different combinations.   This new system allows guests to ride it over and over again without experiencing the same journey twice.  Again, I have not cheated and watched a POV yet, but above is a preview video from Asianjma123.
Soundsational Summer begins June 3, however Little Mermaid and Star Tours have been running previews daily since last week. Mickey's Soundsational Parade is also running twice daily now thru the rest of the summer.  Go check it out and send us your reviews!
What are you most excited for in Soundsational Summer?  Leave a comment with your Park Thoughts below.