A few days ago, we showed you California's Great America's newly rethemed Planet Snoopy, but another opened last weekend as well, at Carowinds. Since this isn't the big addition for Carowinds with Intimidator, the park's new B&M hyper coaster, also debuting this year, Planet Snoopy has kind of fallen into its shadows, literally. The first thing you notice when standing in Planet Snoopy is the huge, 232 foot tall mega coaster that now surrounds you, it really provides a nice backdrop for the beautiful children's area.
Like at California's Great America, every ride was renamed and rethemed from the former Nickelodeon characters, with most getting a fresh coat of paint. The whole area looks and feels brand new, with no true additions to the area, truly an amazing accomplishment by Cedar Fair and the park.
Now for some photos: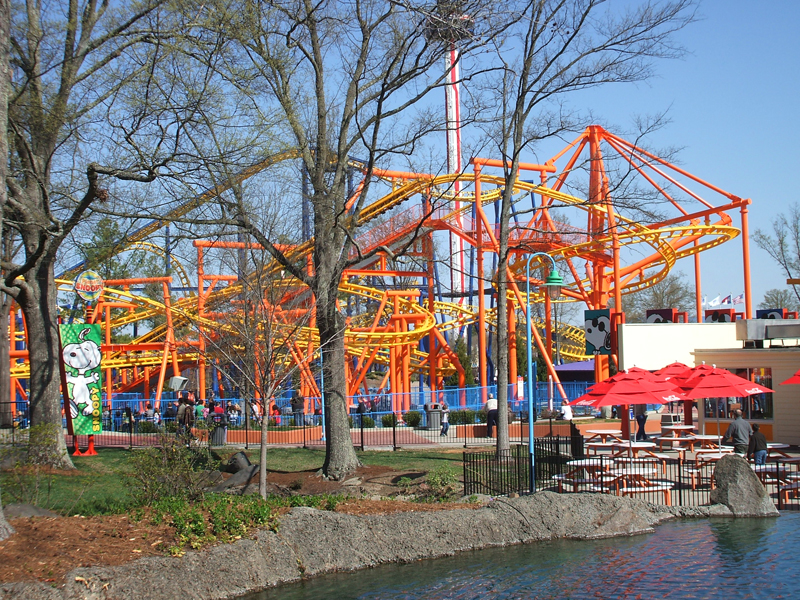 The new paint job for Flying Ace Aerial Chase really livens up the area.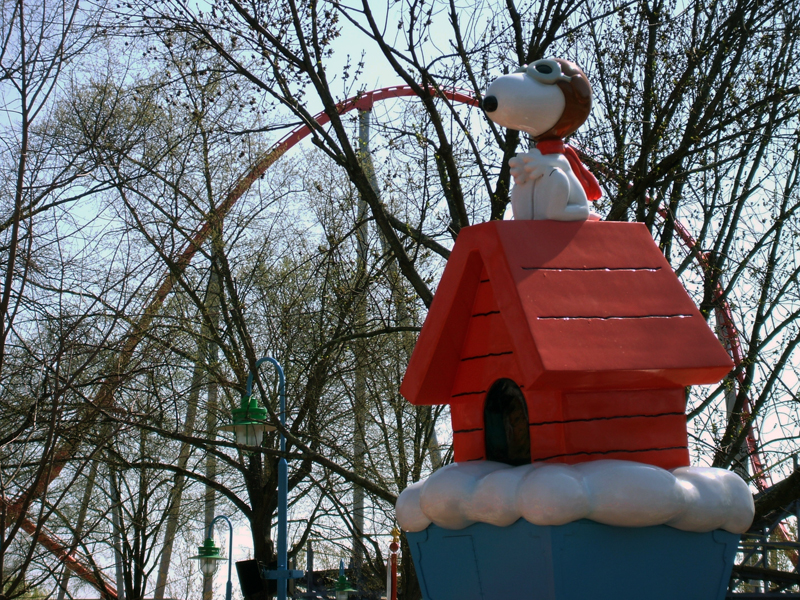 All of the rides feature great Peanuts inspired details, this one on Snoopy vs. Red Baron.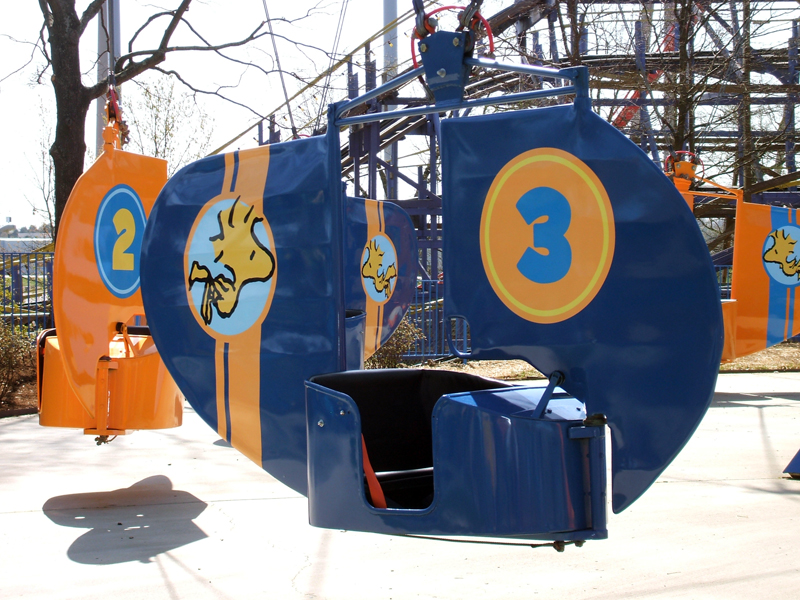 The new look for "Woodstock Gliders" is widely preferred over the previous Danny Phantom theme.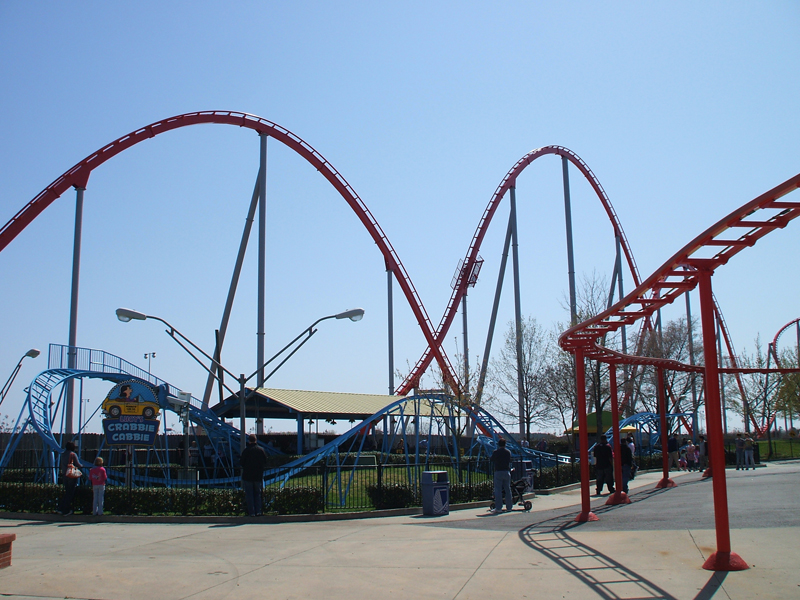 Intimidator towering over a newly repainted "Lucy's Crabbie Cabbie"
And we'll end this update with a panorama of one side of Planet Snoopy (Click to enlarge):

What do you think of Planet Snoopy at Carowinds? Prefer it over the Nickelodeon themeing? Leave your comments and Park Thoughts!